When:
9th September 2021 @ 7:45 pm – 8:45 pm
2021-09-09T19:45:00+01:00
2021-09-09T20:45:00+01:00
Where:
Wilton's Music Hall
Wilton's Music Hall
1 Graces Alley, London
E1 8JB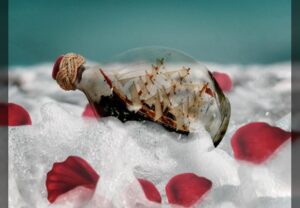 High summer in New Orleans: a battlefield tour group has waded through swamps and hurricane damage to see where notorious pirate Pierre Lafitte was imprisoned in 1814. Captivated, one tourist imagines the story of Lafitte's escape. Could it be that love was his key to freedom? Or is that just wishful thinking from Mary, whose honeymoon is turning out to be less romantic than she'd hoped…?
Incorporating folk and Creole influences, Cabildo is the only opera from pioneering composer Amy Beach, written in 1932 and not performed until after her death. Beach's repertoire and article 'To the Girl Who Wants to Compose' have inspired women in music for over a century.
In this production from director Emma Jude Harris, Cabildo is thrillingly re-conceived for the present to uncover the dark underside of the American Dream. It asks, can we ever memorialise the past without bringing back the things we would rather not remember?
Cabildo arrives at Wilton's Music Hall after an acclaimed run at Arcola Theatre's Grimeborn Festival.
Pierre Lafitte: Kieran Rayner
Lady Valerie: Julieth Lozano
Music: Amy Beach
Libretto: Nan Bagby Stephens
Director: Emma Jude Harris
Musical director: Yshani Perinpanayagam
Set and costume designer: Zoë Hurwitz
Producer: Jessie Anand
Associate producer: Tanya Truman
Featuring the Del Mar Piano Trio
Piano – Yshani Perinpanayagam
Violin – Francesca Barritt
Cello – Morwenna Del Mar
Running time: 55 minutes, no interval