When:
2016-05-20T19:30:00+01:00
2016-05-20T20:00:00+01:00
Where:
Britten Theatre, Royal College of Music, London
Prince Consort Rd
Kensington, London SW7
UK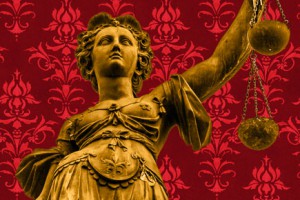 Benjamien Lycke (music) / Mien Bogaert (words): Stream of Consciousness, Sea of Blood
Role: The President
Alex Paxton (music and words): Bel and the Dragon
Role: The King
Kenichi Ikuno Sekiguchi (music and words): 76 Days
Role: Fear
Lionel Friend coductor
Bill Bankes-Jones director
Sarah Booth designer
Following the success of Hogarth's Stages in 2014, don't miss this opportunity to hear a series of six brand-new mini operas created by RCM composers and performed by outstanding RCM singers.
Based on the theme of crime and punishment, marking 150 years since the publication of Dostoyevsky's famous novel, each opera packs a punch in just fifteen minutes.
We are fortunate to welcome both Bill Bankes-Jones, inspirational founder of Tête à Tête, and Lionel Friend, celebrated conductor and Musical Director of British Youth Opera, to help us bring these daring contemporary new interpretations to life on the Britten Theatre stage.
Produced by the Royal College of Music in association with Tête à Tête
Please note that some of the operas contain adult themes