When:
23rd October 2016 @ 4:15 pm – 4:45 pm
2016-10-23T16:15:00+01:00
2016-10-23T16:45:00+01:00
Where:
The Weston Library: Blackwell Hall
Broad St
Oxford OX1
UK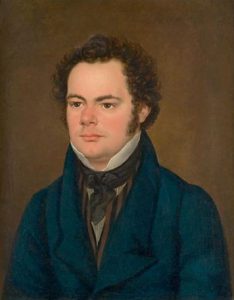 Kieran Rayner – Baritone
Lucy Colquhoun – Piano
Franz Schubert (1797 – 1828)
Gesänge des Harfners (D478)
1. Wer sich der Einsamkeit ergibt
2. Wer nie sein Brot mit Tränen aß
3. An die Türen will ich schleichen
Der Musensohn (D764)
Ganymed (D544)
Wanderers Nachtlied II (D768)
Willkommen und Abschied (D767)
Kieran and Lucy will perform a recital of Schubert songs with Goethe texts, centred around the moving 3-song cycle Gesänge des Harfners (The Harpist's songs).
https://www.oxfordlieder.co.uk/event/663