It's been a very busy few months, and definitely time for a brief update on my current and future plans.
After playing Demetrius in A Midsummer Night's Dream in March, I have come to the end of my four years at the Royal College of Music: two years of Masters in Performance, followed by a two-year Artist Diploma at the Opera School. I graduate in July. It has been wonderful for my artistic development and I will always treasure my time there. Nonetheless I am eager to forge ahead into the freelance world!
This summer I have been working as an Alvarez Young Artist at Garsington Opera, rehearsing and performing in their season from May – July. I am singing a small role in Capriccio by R. Strauss, chorus in Mozart's Die Zauberflöte, and covering the main baritone role of Remo in The Skating Rink. This is a new commission by David Sawer, a wonderful (and challenging) piece based on a Spanish crime novel. It promises to be thrilling!

Above: The gorgeous panoramic view at Wormsley Estate, where Garsington perform. Bliss!
Below: Some dressing room shots of me as the butler (Capriccio) and a mysterious doctor (Zauberflöte) who gives Tamino electric shock treatment during the overture!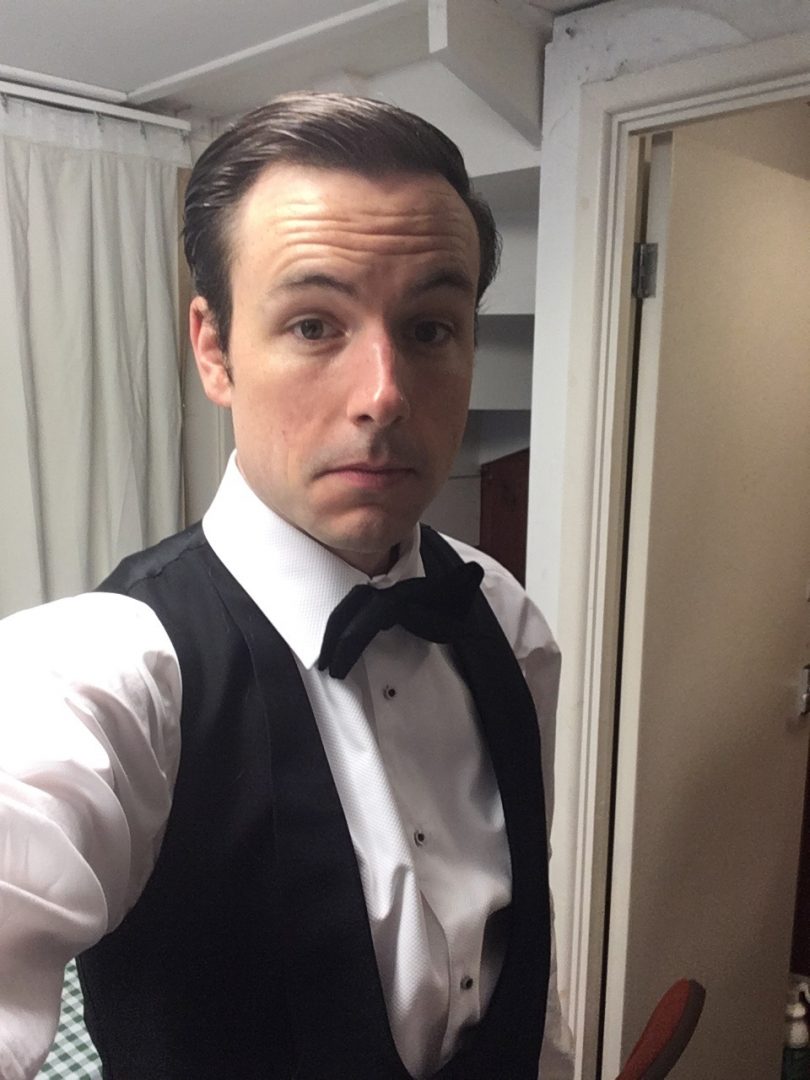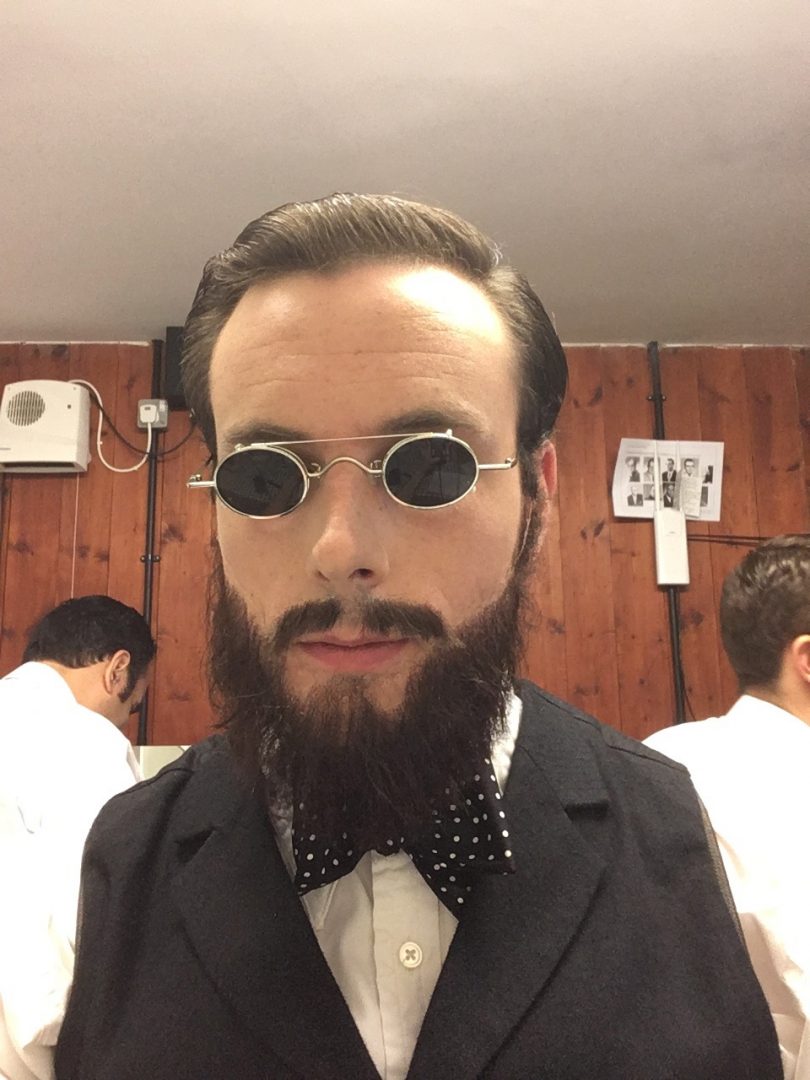 Included in my contract with Garsington are opportunities to make a couple of new aria videos, which I am delighted to share with you here. They are of Pierrot's Tanzlied from Korngold's Die Tote Stadt, and Eddy's Soliloquy of Regret from Greek by Mark-Anthony Turnage, retelling the Greek tragedy of Oedipus Rex. In this modern version, Oedipus becomes Eddy and lives in modern East End London. You can watch them below, or on my audio and video page.
Pierrot's Tanzlied from Die Tote Stadt by Erich Korngold
Kieran Rayner – Baritone
Susanna Stranders – Piano
Eddy's Aria from Greek by Mark-Anthony Turnage
Kieran Rayner – Baritone
Joel Williams – Piano

After Garsington, I will sing in the prestigious Verbier Festival Art Song course in Switzerland, working with Thomas Quasthoff, Nora Gubisch, Ekaterina Semenchuk, James Bailieu and other experts.
In September I play Le Directeur and Le Mari in Poulenc's Les Mamelles de Tirésias for Euphonia Opera in Rye (I have performed both of these roles before at the RCM).
In October I begin two months of world travel! I am engaged to play Eisenstein in Die Fledermaus in Singapore in October (another RCM role reprise, sung in German this time). After that I head to New Zealand for four weeks to perform Sharpless in Madam Butterfly for Eternity Opera, a rising small company in Wellington (and to see my family and friends!). I return to the UK at the end of November.
There are couple of high profile oratorios lined up as well: The Messiah in December for the Britten-Pears Foundation, and another Handel concert in March 2019, both at the famous concert hall in Snape Maltings, Aldeburgh.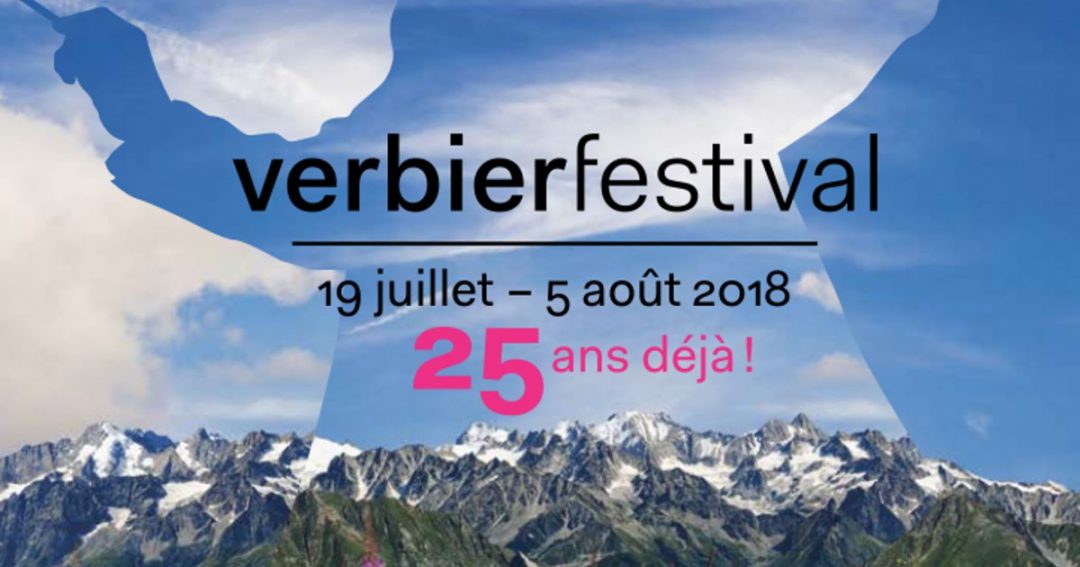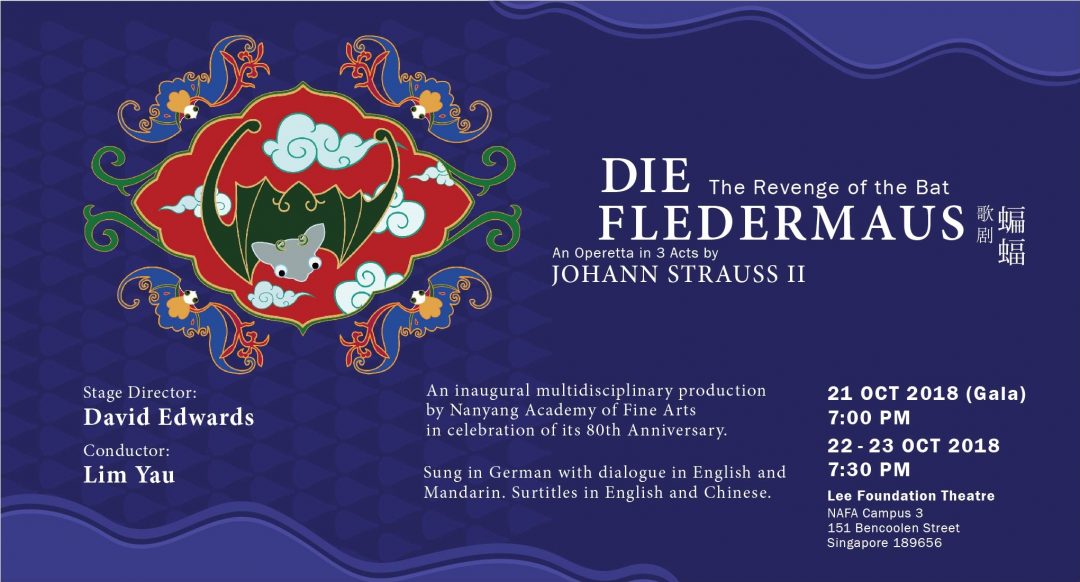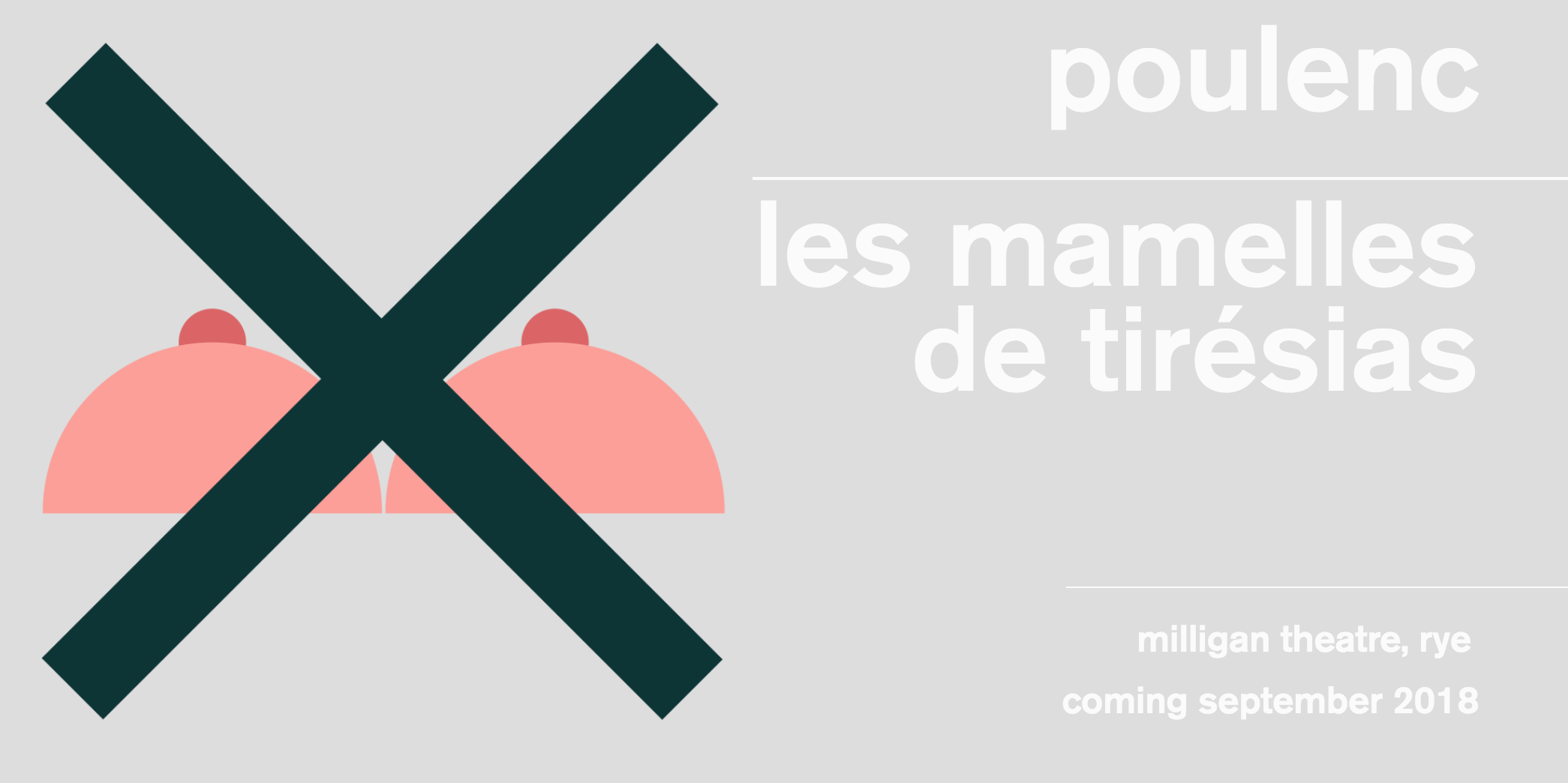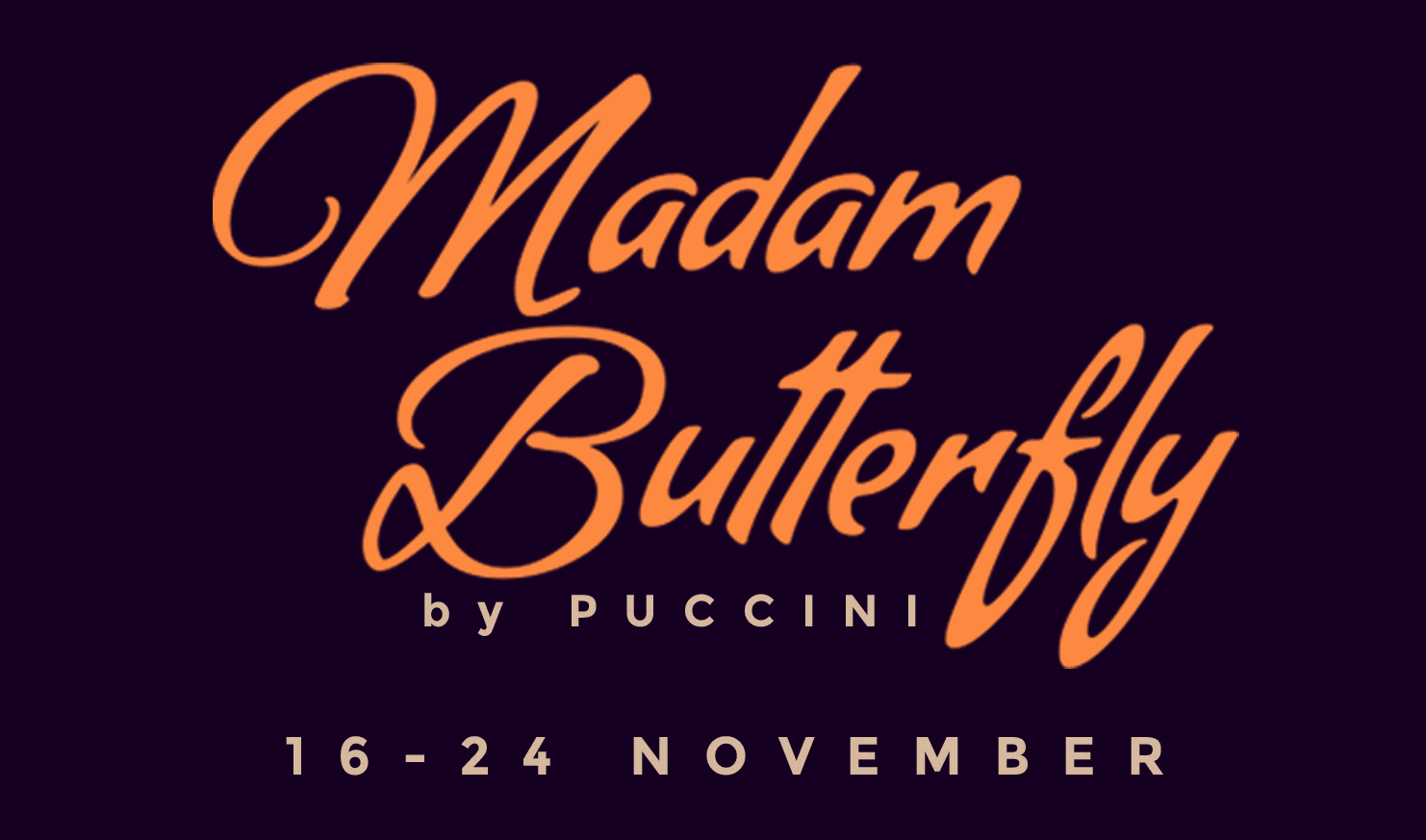 That's all for now. If you're in the UK or New Zealand (or Switzerland or Singapore!), perhaps I'll see you soon!
All best,
Kieran