I'm thrilled to announce that my pianist Lucy Colquhoun and I got 2nd-equal place in the Patricia Routledge English Song Competition last night, complete with £1000 prize! Congratulations to winner Claire Barnett-Jones, my fellow 2nd-place-getter Jonathan Hyde, and the winner of the pianist prize, fellow Kiwi and old friend Somi Kim.
As the Association of English Singers and Speakers (organisers of the competition) puts it, "The purpose of the Patricia Routledge National English Song Competition, in accordance with the aims of the AESS, is to encourage the communication of English words, in singing and in speech, with clarity, understanding and imagination." It is quite a unique competition, which requires entrants to compile a themed 20-minute recital of both English song and poetry/prose.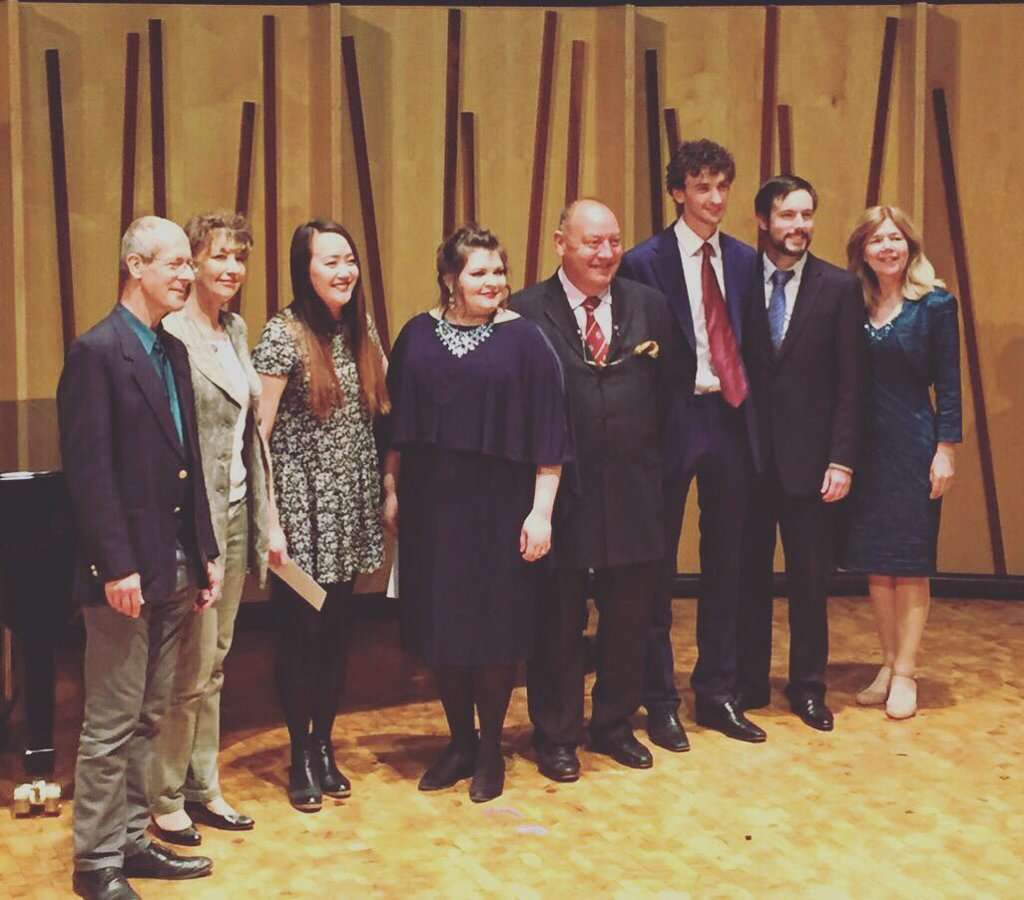 The prizewinners and judges
Photo credit: @SomiKimPianist
My Programme
My theme was What if? … If only … : Explorations of what might be, or might have been.
What lies down the path not taken? I find the ideas of diverging worlds and hypothetical possibilities fascinating, so it was a joy to explore these in song and speech. My programme was a mix of dreams for the future, looks back at past dilemmas, and yearnings for a different life.
Britten – The Plough Boy
Text: Housman – This time of year a twelvemonth past
Butterworth – Is my team ploughing
Text: Shakespeare – My father had a daughter loved a man (Twelfth Night, Act 2 Scene 4)
Haydn – She never told her love
Vaughan Williams – The roadside fire
Finzi – The clock of the years
Richard Rodney Bennett – The mouse and the bumblebee
It was a wonderful evening with a supportive audience, who enjoyed a wide selection of great English Song from everyone who performed. Bravi tutti!